Somebody once said we are all Americans, sometimes born in the wrong places.
I decided to join my new homeland.
I've come to appreciate the ideals that helped create this great country.
I'm retiring this picture from the top of my blog and replace it with the most recent one. It's hard to believe it's been only 3 years since I took it.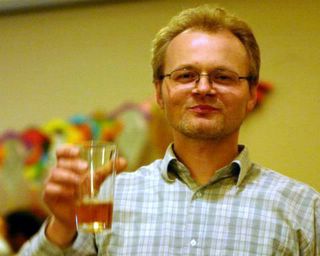 Old
.

New
I've started smoking cigars in the meantime. About two years ago, our small group of friends started playing poker. For some reason, playing poker is conducive to smoking cigars. I don't mind because if Measure 50 passes, many of us non-smokers will have to do our share to do something "for the children." And I don't inhale.