WUI (Writing under the influence)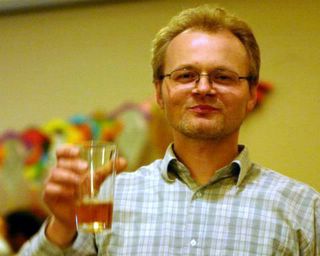 Somebody once said we are all Americans, sometimes born in the wrong places.
On a warm autumn day in 1986, while enjoying beer with my college buddies,
I decided to join my new homeland.
I've come to appreciate the ideals that helped create this great country.
Liberalism, political-correctness, multiculturalism and moral equivalence
are destroying it.
This old house Grovenet Wal*Mart Visiting Poland American wine better than French.
Monday, July 31, 2006
Just saw Kerry on Hannity & Colmes talking how nothing bad would have happened in the world had he been elected. Thank God Bush was.

What's the difference between 2006 and 1996? We are appeasing islamo-fascists now; then, we were appeasing fascists. 30 million civilians died in WWII. How many will it take now?

I only hope that some of the people condemning Mel Gibson, defened Israel as strongly. Or, more importantly, condemn all who are bent on destroying Israel.

I say "some" because I, as well as many other conservatives who defend Israel's right to defend itself, also condemn what Gibson said.

Saturday, July 29, 2006
First Landis, now Gibson?
I don't know Landis. He, as Lance, may be a democrat. I don't follow cycling. I don't even like cyclists who, at least in this area, impede the traffic and cause all kinds of accidents. But I was still happy he won. And I really hope he will prove he is a real man (i.e., has testosterone levels higher than those of typical Frenchies.)
I was also very happy for Gibson when his movie made so much money and even prominent Jews said that the movie was not anti-Semitic but correctly reflected the history (as Christians know it) and there were no surge in anti-semitism because of the movie. Speaking of surge in anti-semitism, isn't it pathetic what happened in Seattle yesterday? After 9/11, we've been hearing stories of some alleged hate crimes against Muslims. Yet I don't think in 5 years since 9/11 anything like what happened in Seattle yesterday has happened to any Muslim organization.
In any case, I'm almost devastated by what
Drudge reports today
. I say almost because Gibson, a very conservative Catholic, was against the Bush foreign policy. And, if this latest story is true, now I know why. He reminds me of my father. We agree on almost everything. But when it comes to war in Iraq, I hear the same story: this is Jews' war, they are killing Palestinians and Muslims are angry and USA has to fight those wars to defend Israel because all those Jewish bankers have so much power, etc., etc.
It seems Gibson's father did indeed do a number on him. How did I get so lucky and didn't listen to my father?
Monday, July 24, 2006
Sunday, July 23, 2006
Wednesday, July 19, 2006
Thanks for standing for something
He was right in 2001.
He is right today.
Monday, July 17, 2006
The cost of salad
I went to
WinCo
to do some shopping. A Latino woman in front of me paid with
WIC
. A Latino woman in the next line paid with
WIC
. Coincidence? Just in case, I asked the cashier how many people paid with
WIC
. She said a lot. Most people in that store were Latinos when I was there. So how much does my salad really cost?
Saturday, July 15, 2006
It's time for clarity and resolve
Peace can't be negotiated.
Unlike a "peace studies" professor I know, I think peace can only be won.
I wish Israel a lot of resolve in winning its peace. And we all should stand behind Israel for she is fighting our war. So it's time for clarity as well. Where do you stand?
Before answering, ask yourself this: do I want again to be on the side of France and other European weasels? Do I want to side with Hugo Chavez and Cindy Shean?

Friday, July 14, 2006
"Republicans vote more because they are typically better educated and more affluent."

Bill Lunch, chairman of the political science department at Oregon State University

Wow. I thought they were all rednecks.

Monday, July 10, 2006
World Cup is over
Le Worm
.
Rooting for France, I bet.
It's over. I actually thought Grosso would miss it. Scusami, Fabio. Sei davvero troppo forte.
Umpqua Lighthouse State Park and the Oregon Dunes National Recreation Area
The yurt.
View from the yurt.
Yurt from the view.
Nobody in sight.
Well, almost nobody.
Sand or burned driftwood?
Thursday, July 06, 2006
Oh, how I want the French to lose the Cup. But it's really for their own good. How can a nation be so decadent and yet so happy at the same time? C'est impossible!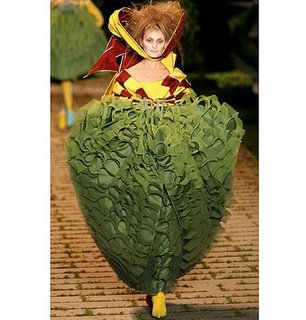 Decadence in French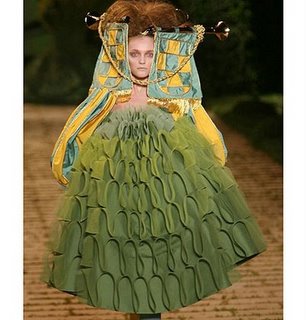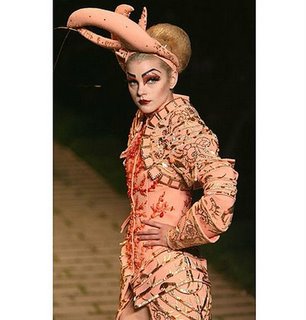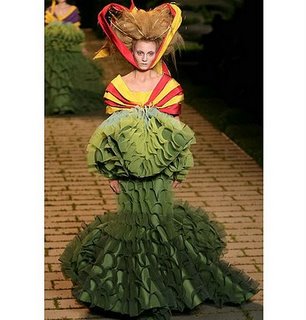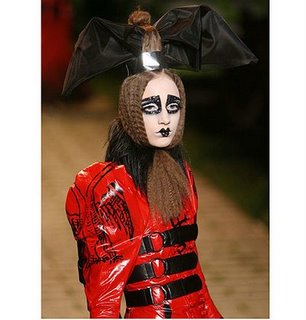 Wednesday, July 05, 2006
World Cup
Two interesting articles from TCSDaily that are somewhat related to the World Cup but mostly talk about the sorry state of (old) European and South American economies.
Germany's Cup Runneth Under
Even after its heart-stopping overtime loss to Italy in the semi-finals, Germany is riding the waves of World Cup Mania. The IFO business confidence index hit a 15-year high, the young German team showed top form and defied criticism in advancing to the semi-finals, and Angela Merkel's unity government has been a good host to soccer—sorry, football—fans from the world over.
A Net Plus
A dreary European Council, an uneventful visit of the US president to Vienna, a European Commission plan to reform winemaking -- all in all, a typically uneventful European political summer. Thank heavens for the World Cup, which has shunted aside the rest of the news agenda for most of the last month and is likely to do so until it ends on July 9.
Why I don't listen to liberals
There is an ongoing thread on
GroveNet
regarding global warming and its causes. The lefties are insisting that there is no doubt humans are causing this occurrence of global warming and
they don't understand why many of us on the right are somewhat skeptical.
Interestingly, they arrive to the conclusion that humans are causing global warming by the
"[p]rocess of elimination."
I wonder of they use the same process to establish how the world was created since it can't be fully explained by scientific means.
As long as there are naughty professors like Chomsky, Steele and Barrett I will be very skeptical of anything that can't be easily proved and that is posited by the academic left.
Kevin Barrett is the latest example of academic idiotarians. He will be teaching a course on Islam this Fall in my other alma mater, University of Wisconsin-Madison, that will try to show how
"9/11 did not happen the way the government says it did. He believes the Bush Administration planned and executed the attacks on the World Trade Center."
Tuesday, July 04, 2006
4th oh July
It was a blast to watch Discovery's departure into space on this day. The US still rules!!!

World Cup: 2 pizze : 0 krauti
It was easy to root for Italy against Germany. In fact, I think I rooted more
for
Italy than
against
Germany. After all, my eldest son has just been invited to play in U12 (he is not even 11) soccer tournament for FC West because he is half Italian, not half Polish. In any case, the outcome is totally satisfying. Out of
the four teams I've been rooting against
only France is still in competition and it looks pretty strong.
Now, I wonder if I should wish for France to lose to Portugal and then hope for Italy to get an easy win, or should I wish for the ultimate nirvana: Italy defeats France in the final?
Whatever. I only wish the World Cup happened every year... I'm already desperately not looking forward to its ending next Sunday.
Sunday, July 02, 2006
"An-Inconvenient-Truth"
From a Grovenet
post
:
For father's day we went to see An Inconvenient
Truth, and, no surprise to this list, I loved it.
It does a wonderful job of telling the story, and
you even leave encouraged that humanity still has
time to respond.

The sad thing for me is that the people who most
need to see it will not. My sister in law is a
case in point. She hears "Al Gore" and wants
nothing to do with this movie. Her politics
center on abortion, gay marriage, the flag and
patriotism. She loves Bush and all he's done. The
lies the Bush Administration tells about global
warming are good enough for her, and I expect it
is the same for people here on this list as well
who voted for Bush and have their needs met with
his "leadership".
From
today's WSJ opinion page
:
First, nonscientists generally do not want to bother with understanding the science. Claims of consensus relieve policy types, environmental advocates and politicians of any need to do so. Such claims also serve to intimidate the public and even scientists--especially those outside the area of climate dynamics. Secondly, given that the question of human attribution largely cannot be resolved, its use in promoting visions of disaster constitutes nothing so much as a bait-and-switch scam. That is an inauspicious beginning to what Mr. Gore claims is not a political issue but a "moral" crusade.

Lastly, there is a clear attempt to establish truth not by scientific methods but by perpetual repetition. An earlier attempt at this was accompanied by tragedy. Perhaps Marx was right. This time around we may have farce--if we're lucky.

Mr. Lindzen is the Alfred P. Sloan Professor of Atmospheric Science at MIT.


So whom should I believe? Al Gore and other nonscientists on Grovenet who consider themselves Forest Grove's all-knowing elite? Or common-sense level-headed professors who admit that, as always, the federal dollars direct their research and creating problems assures that more of those dollars will keep on coming?
World Cup
I still can't believe I was actually rooting for France. But from the very beginning of the Cup I wanted Germany, Brazil, Mexico and France (in this order) to be eliminated somewhere along the way. So even thought I don't want the French to win, I rejoiced with them when at the end of a spectacular match the Brazilians started packing to go back home. With Mexico eliminated a long time ago, I'm rooting for Portugal to eliminate France and Italy to eliminate Germany and go all the way.

Archives
October 2004 November 2004 December 2004 January 2005 February 2005 March 2005 April 2005 May 2005 June 2005 July 2005 August 2005 September 2005 October 2005 November 2005 December 2005 January 2006 February 2006 March 2006 April 2006 May 2006 June 2006 July 2006 August 2006 September 2006 October 2006 November 2006 December 2006 January 2007 February 2007 March 2007 April 2007 May 2007 June 2007 July 2007 August 2007 September 2007 October 2007 November 2007 December 2007 January 2008 February 2008 March 2008 April 2008 May 2008 June 2008 July 2008 August 2008 September 2008 October 2008 November 2008 December 2008 January 2009 February 2009 March 2009 April 2009 May 2009 June 2009 July 2009 August 2009 September 2009 October 2009 November 2009 December 2009 January 2010 February 2010 March 2010 April 2010 May 2010 June 2010 July 2010 August 2010 September 2010 October 2010 November 2010 December 2010 January 2011 February 2011 March 2011 April 2011 May 2011 June 2011 July 2011 August 2011 September 2011 October 2011 December 2011 January 2012 February 2012 March 2012 April 2012 May 2012 June 2012 August 2012 September 2012 October 2012 November 2012 January 2013 February 2013 March 2013 May 2013 July 2013 September 2013 October 2013 November 2013 December 2013 January 2014 March 2014 April 2014 May 2014 June 2014 July 2014 August 2014 September 2014 October 2014 November 2014 December 2014 May 2015 September 2015 November 2015 December 2015 March 2016